With custom-made furniture, locally manufactured with local materials, we guarantee the durability of our creations by the care used in the realization and the quality of the materials used.
We design furniture with our clients. We offer you the opportunity to discuss functionality, exchange ideas, compare textures and colours, and refine your choice.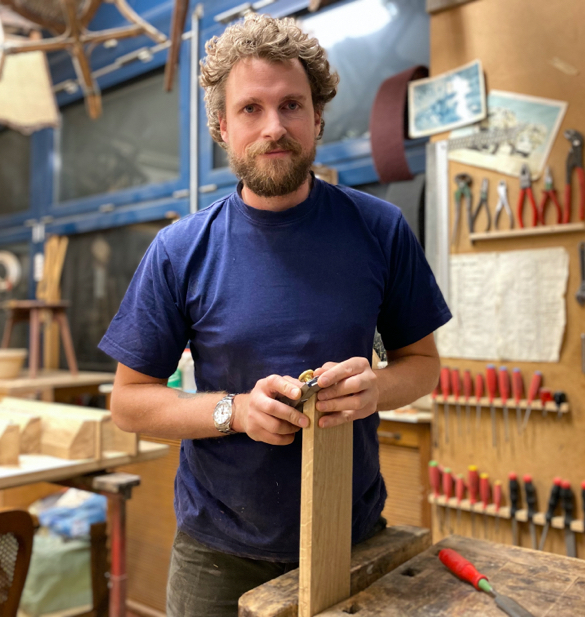 Olivier VEUTHEY
After obtaining a Federal Certificate of Competence as a carpenter, Olivier worked for 12 years in several companies in Geneva. In 2017, he embarked into his childhood dream: to create in Geneva, by hand, with care, unique furniture, exclusive, and customisable.
Passionate about local wood, Olivier likes to value Geneva, Swiss and even European trees. He is an eco-responsible designer, and his eco-designed creations are thought out in the parks and cafés around the city and then developed and manufactured in Bernex in a small artisanal workshop with a lot of charm and passion.